James Lind Alliance


Background
Traumatic Brachial Plexus Injuries (TBPI) are life changing and can lead to permanent changes in function of the arm and hand. The severity of symptoms can vary greatly from person to person, and between different affected nerves and joints. Symptoms can be short-term, lasting a few months, whereas others can experience continuous and severe problems for the rest of their lives. Symptoms can include pain, numbness, stiffness, muscle weakness and reduced movement in the arm and hand. The James Lind Alliance (JLA) brings together patients, carers, scientists and health and social care professionals in Priority Setting Partnerships (PSPs) to agree what research matters most in given disease areas. This PSP will tackle the problems relating to TBPI and will address research needs for any stage of the disease or treatment.
Impact
The result of the PSP will be a 'Top 10' list of research questions. These will be published and shared publicly. We will then work together with researchers and research funders and where appropriate, the pharmaceutical industry, so that research is conducted to find the answers to these questions.
When will it run?
The PSP will run from Autumn 2022 and will be completed within 18-24 months. Please keep an eye on our social media page (Twitter handle: @JlaTbpi) for further updates on progress, events and calls to join the PSP.
How to get involved
We want to hear from anyone within the nerve injury community whether you are a patient, clinician, researcher, carer or even just someone who is interested in this area to help shape this project. If you would like more information or to get involved please email tbpi.jla@gmail.com. You can also keep up to date with the latest news and updates via our Twitter @JlaTbpi.
We want to know what questions you have about the assessment, diagnosis, treatment and longer-term care of Traumatic Brachial Plexus Injuries so that we can guide future research.
Please take our survey which will close on 1st June 2023.
The Steering Group
This project is being led by clinicians from the Peripheral Nerve Injury Unit, Royal National Orthopaedic Hospital, researchers from across University College London and JLA advisers.
Update – September 2023
The Steering Group of this study has met several times to decide on the timeline and design of the survey disseminated to the PSP. Round 1 of the survey began in March 2023 and closed in June 2023. In this time period, over 700 questions were submitted by 154 people. Of these 154 individuals, 85 (56.7%) were people with TBPI, 7 (4.7%) were partners, family members, friends or someone else who supports a person affected by a TBPI, and 59 (39.3%) were healthcare professionals. Physiotherapists and doctors primarily represented the healthcare professionals, 38.2% and 34.5% respectively. However, a large number of responses were also submitted by Occupational Therapists, Orthotists, and Nurses. TBPI tend to be most common in young males. This trend was reflected in our demographics as 77.9% of the responses from people with TBPI were from males. Interestingly, 68.6% of responses from people with TBPI were 50 years of age or older. Through geomapping, we found that UK regions with major treatment centres such as London, Birmingham, Leeds and Glasgow showed the greatest number of responses from both patients and carers as well as healthcare professionals.
Members of The Steering Group are now working to theme the questions collected and determine which have already been answered by published research. The unanswered questions will be presented back to The Steering Group to help form broad questions that will be translated into another survey for dissemination throughout the UK (round 2). It is expected that this will be in Autumn 2023. The final Top 10 Research Priorities are hoped to be published in summer 2024.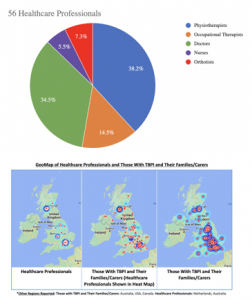 The UCL and RNOH team
Ms Hazel Brown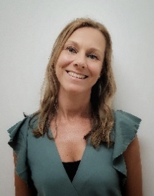 Background: Clinical Specialist Physiotherapist at the Royal National Orthopaedic Hospital and Clinical Researcher at the UCL Centre for Nerve Engineering.
Role in JLA : Project lead responsible for the organisation and management of the project.
Mr Tom Quick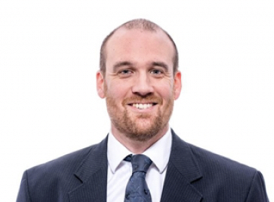 Background: Consultant peripheral nerve surgeon based at the Royal National Orthopaedic Hospital and research lead at the Peripheral Nerve Injury Research Unit.
Role in JLA: I will take part in the priority setting process and share governance of the project with Hazel.
Dr Matt Wilcox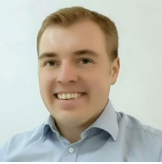 Background: Junior Doctor at Oxford Foundation School and UCL Research Fellow with expertise in developing new measurements of nerve regeneration.
Role in JLA: I will manage data acquisition, analysis and dissemination throughout the project.
JLA advisors
Katherine Cowan is Senior Adviser to the James Lind Alliance and chairs the TBPI PSP Steering Group. She has supported over 70 PSPs across a wide range of clinical areas, including physiotherapy, occupational therapy, hand surgery, spinal cord injury and concussion.
Nahid Ahmad is the JLA adviser for the TBPI PSP. She is an experienced workshop facilitator and chairperson. She has worked in health research and evaluation for 25 years, and is also a practicing Psychologist. Nahid has specialist knowledge in healthcare policy, practice and research with vulnerable groups, with specific expertise in mental health, long term conditions, and patient centred integrated care.
Patient partners
Neil Finney is the Chair of the TBPI-Group charity (Reg No.1100691) which is a support group run by and for people affected by TBPI with the aim of helping them cope with life post injury. The group is internet based and can be found at www.tbpi-group.org
Erika Kennington has been living with a TBPI since May 2020She works as part of a respiratory research strategy and funding group within the charity sector. As a person with a lived experience of TBPI Erika is using her personal and professional knowledge to help to facilitate the successful identification of research priorities within nerve injury medicine.
Ken De Soyza is a RAF Veteran and Independent Social Worker. In 2016, a driver hit his road bicycle causing his TBPI. He is a Trustee with the Tbpi-UK charity.
Louis James had a TBPI in 2015 from a motorcycle accident. He broke his neck and ruptured his C5 and C6 nerves. He underwent nerve transfer surgery to regain movement in his arm.
Phillip Burke suffered a TBPI in 2006 at the age of 29, he underwent various surgeries to return some use of his arm but constantly strives to improve function and mobility. In 2010 he joined the TBPI-Group charity committee. He is involved with hospital visits, patient support, fund raising and the ongoing duties of being a committee member.
Steve Bloyce had a TBPI affecting the C5, C6 & C7 nerve root. He underwent nerve transfer surgery to regain movement in his arm. He currently works as an Exercise Rehabilitation Instructor within the NHS and is an Athlete.
Clinical partners
Caroline Miller is a specialist physiotherapist. She works in the peripheral nerve unit at University Hospitals Birmingham where she has treated people with a brachial plexus injury for over 15 years. She has recently completed a NIHR funded doctoral research fellowship. This focused on working with patients and healthcare professionals to reach consensus on outcomes important to measure for people with a traumatic brachial plexus injury.
Dennis Hazell is an Orthopaedic Nurse who has worked at the Royal National Orthopaedic Hospital since 2013 and currently holds the position of Clinical Nurse Specialist within the Peripheral Nerve Injury Unit.
Gail Morrison is a Specialist Orthotist with NHS Greater Glasgow and Clyde.  She works within the Scottish Brachial Plexus Injury Team.  She has worked in Glasgow for 17 years and previously held posts at Leeds General Infirmary and James Cook University Hospital, Middlesbrough.  She has worked in many different areas of Orthotics but has a special interest in peripheral neuropathic conditions.
Grainne Bourke is a plastic surgeon in the Leeds Major Nerve Multidisciplinary team. Her practice covers adults and children with nerve injuries. She has research interests in nerve repair and regeneration (including new imaging modalities in MRI to try to improve the diagnosis) and also socioeconomic influences and patient pathways.
Kate Kennard is a Clinical Specialist Occupational Therapist who treats patients who have experiences Traumatic Brachial Plexus Injuries and Upper limb nerve injuries at the Royal National Orthopaedic Hospital.
Mandy Sinforiani is an Occupational Therapist and Hand Therapist. She has worked in the area of Hand Therapy for 25 years and has a strong interest in contributing to any developments/research into the area of Brachial Plexus injury to help to improve function and self-management advice for this patient group.
Paul Malone is currently working as a Locum Consultant in Hand and Peripheral Nerve Surgery at The Birmingham Hand & Peripheral Nerve Unit. He has a particular interest in Spasticity, Peripheral Nerve Injury and Rheumatoid Arthritis.
Suzanne Oxley is a clinical specialist physiotherapist in the Leeds teaching Hospitals Hand, Plastic and Reconstructive Surgery Unit. She has had a special interest in the rehabilitation of peripheral nerve injury for the last 20 years. Working both in the NHS and Private practice.
Tim Hems has been a Consultant Hand and Orthopaedic Surgeon, with an interest in peripheral nerve and brachial plexus surgery, since 1997 based first at the at the Victoria Infirmary, Glasgow and since 2015 at the Queen Elizabeth University Hospital. He set up a brachial plexus injury service in Glasgow, which became a designated national service for Scotland in 2004. He has published on clinical outcomes of traumatic and obstetric brachial plexus injury and is also an editor for the Journal of Hand Surgery European Volume.